Safe & Fun Dog Daycare in Aurora, CO
In a hurry to get to work, not enough time to walk, potty or feed your beloved pup? Dugan's daycare program is available 6:30AM to 7PM Monday through Friday, 9 AM to 6PM Saturday and 10AM to 5PM on Sunday to accommodate every parent's work schedule. From puppies to seniors, whether your canine companion is large or small, there is plenty of space at their fingertips.
At Dugan's, your dog has frequent access to our dog friendly backyard complete with dog friendly artificial turf and lots of play equipment, as well as our expansive indoor play rooms. We are uniquely designed to give your dog ample fun and exercise, combined with the security and familiarity of being in his or her backyard! Besides the abundant free time, we offer our guests for playing tag and mingling, we also provide structured group exercise every day that includes ball playing and bubble chasing. Our guests develop incredible friendships with their canine peers and create their own groups that meet and play every visit. Pet parents are also given access to our private webcams, allowing you to make sure your pup is having a fun day of play!
We provide webcam access to all of our clients so that they can check in on their happy pets.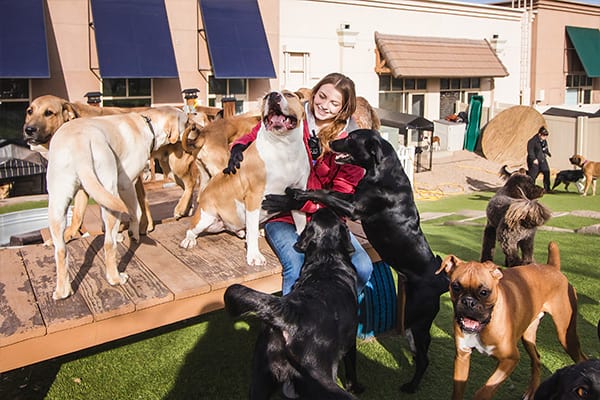 Get Your First Day of Daycare Free!
Call to schedule your pet's temperament test today.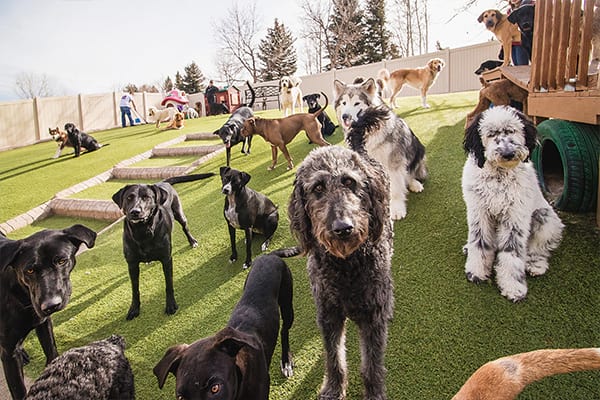 With unrestricted check-in and check-out times during lobby hours, dropping off your dog is quick and easy! We conveniently provide curbside service in front of our lobby. Simply notify our staff if your pup needs breakfast, lunch or dinner served that day or whether you would like them to have spa services and we will take care of it! You can be sure that after every meal, your dog has ample time to digest food before play begins.
Why Dugan's Dog House? We develop relationships with our guests that transcends beyond the basic care provided at traditional doggie daycares. Dugan's staff is perceptive, focused, and caring. The exceptional care that we extend to our daycare friends is unmatched because at Dugan's Dog House, we care for your dog like we do our own!
Get Your First Day of Daycare Free!
Call to schedule your pet's temperament test today.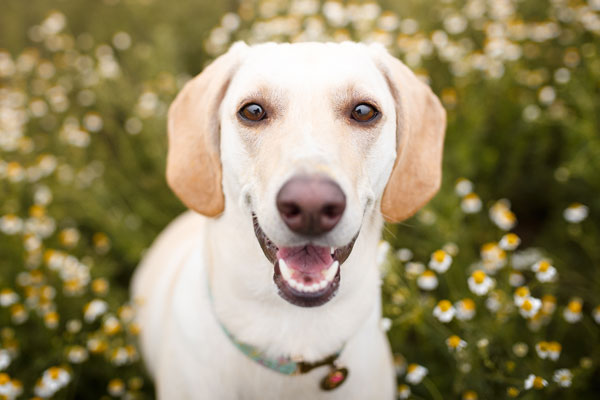 Extra walks during your dog's daycare or boarding reservation: Our staff will walk your pup around the facility for the time requested.
Walks from home: Our staff will drive to your home and walk your dog around your neighborhood for the time requested.
Nature Walks: Our staff will walk your pup around a scenic trail or take them to the dog park for the time requested.
All dogs must pass a temperament test and be current on the following vaccinations:
Dogs over 6 months old must be spayed or neutered. Please call to schedule your temperament test.
Full day of day care is $36.00 (2nd Pup is $30.00)
Half day of day care is $24.00 (up to 5 hours, 2nd pup is $18.00)
5 Day Package: $170 (Savings of $10)
10 Day Package: $310 (Savings of $50)
20 Day Package: $580 (Savings of $140)
5 Half Day Package: $110 (Savings of $10)
10 Half Day Package: $200 (Savings of $40)
20 Half Day Package: $380 (Savings of $100)